14.07.2017
Wisnerofanc G-litter 5,5 weeks old

WISNEROFANC GRACEFUL GINGER
WISNEROFANC GROUNDED GEORGIA
WISNEROFANC GLAMOROUS GRETA
WISNEROFANC GENEROUS GISMO
WISNEROFANC GENTLE GRISU
06.06.2017
Our puppies have arrived. There are 3 girls and 2 boys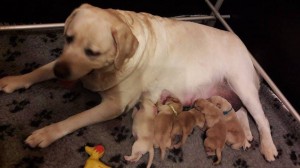 29.04.17
Yesterday we went to the ultrasound
We expect yellow – foxred puppies out of the combination
Stark´s Watson and our female Escudo Dolbia Moonlight Shadow
Beginning of June 🙂
Click on the photo for more information about Watson !
11.02.17
Today we had a visit from the Maifieldgarden. They have made a Video from the puppies
09.09.2017
Flame 5 weeks old
Flavia 5 weeks old
06.01.2017
04.01.2017
Our puppies were born on the 29.12.16 by caesarean section.
Unfortunately, there were a total of only 3 puppies. 1 girl unfortunately died.
We welcome our Duet
Wisnerofanc Fire and Ice Flame
Wisnerofanc Fire and Ice Flavia
24.11.16
We expect yellow to foxred puppies after Christmas 2016 🙂
Wisnerofanc A Taste of Honey (Sunny) and the father Penaras Limited Edition for Wisnerofanc
01.03.2016
We expect yellow puppies end of March from the mother
Escudo Dolbia Moonlight Shadow (Joy) and the father Mr. Mighty Möller from Escher See (Mighty)
If you are interested in a puppy from this litter, please feel free to contact me!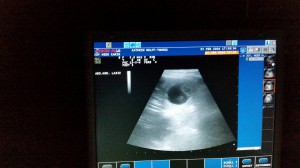 A first photo 🙂
01.01.16
Happy New Year from all Wisnerofanc Labradors!