27.12.14
The puppies thrive and grow, Joy is a super mom and serves all really good.
Yesterday I had been the first time cut the claws because growing very strongly at that age.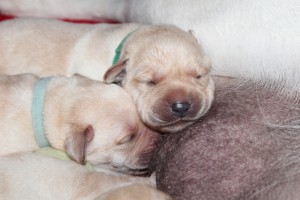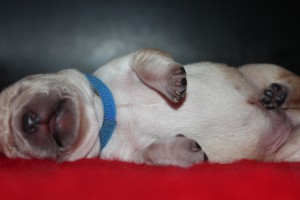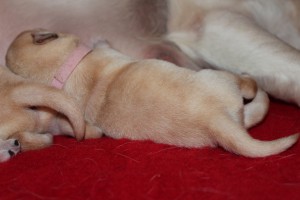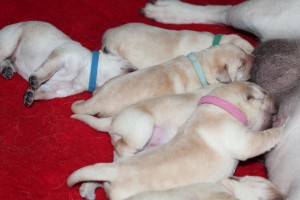 23.12.14
The puppies are now 3 days old. They have a lot of pigment.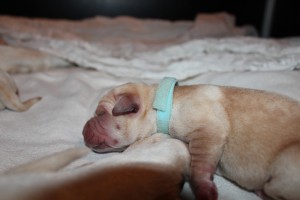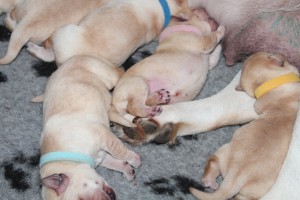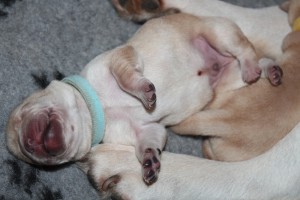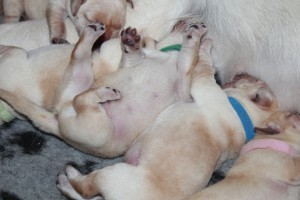 22.12.14
Puppies and mom are doing well , all of them have increased.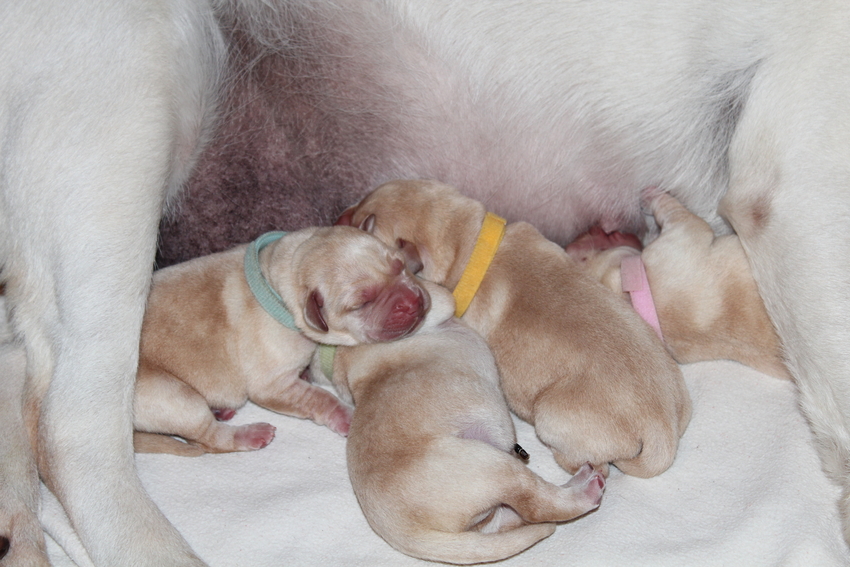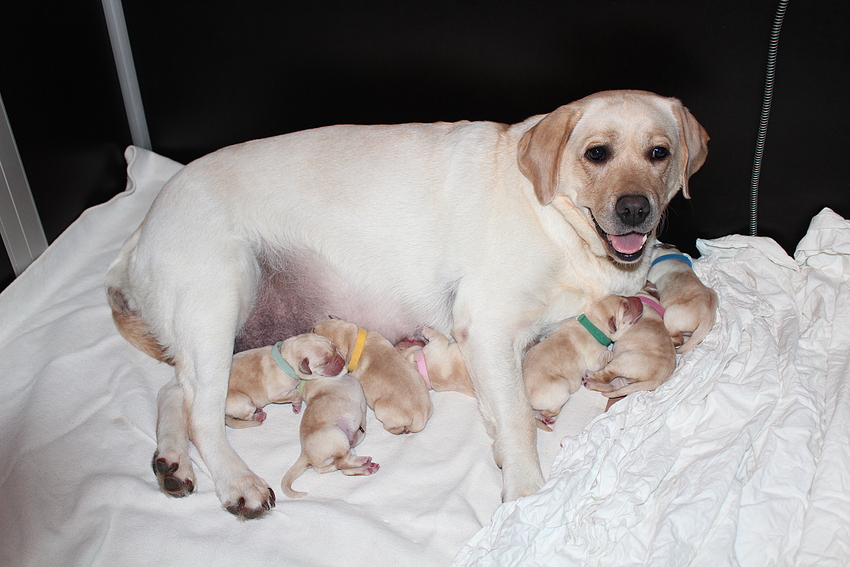 20.12.14
We are happy and proud to announce the arrival of our beautiful puppies after Dexter (Penaras American Rebell) and Joy (Escudo Dolbia Moonlight Shadow)! The 5 biys and 2 girls were born yesterday on 20.12.2014. Both the pups and mommy Joy are doing fine !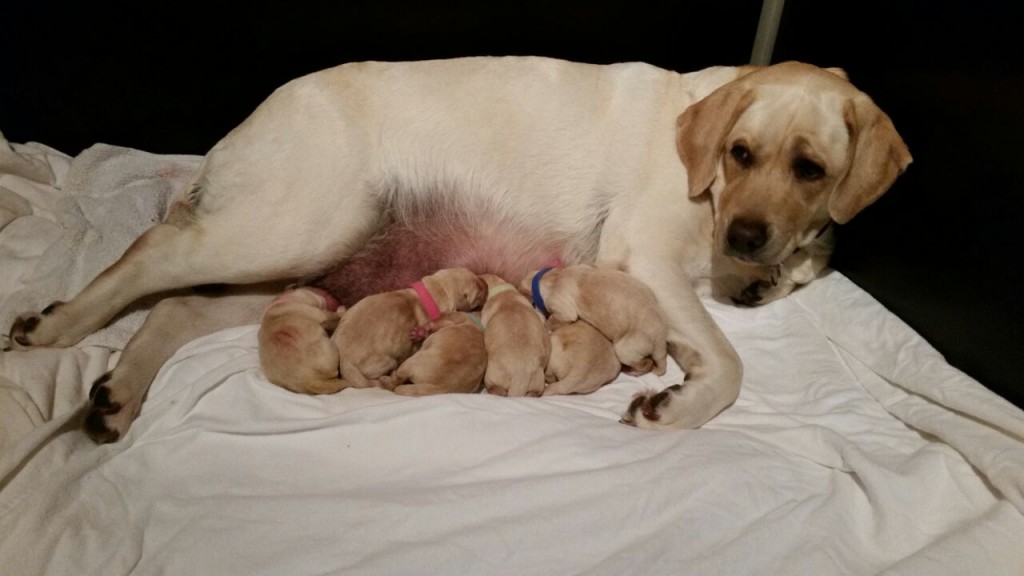 01.12.14
We wish you a beautiful christmas season !
15.11.14
Yesterday we were with our Joy to the ultrasound ,
She is pregnant and we expect the puppies just before Christmas 🙂
If you are interested in a puppy from this litter please call us ,
or send us an e – mail with your address and phone number ,
we will then contact you .

12.11.14.
I wish our B -litter a beautiful 1st birthday 🙂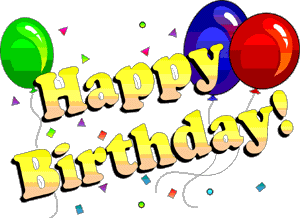 21.10.14
Today we were the second time to meet the beautiful male
Penara American Rebel with our Joy.
We hope that the meeting is not without consequences 🙂
Fingers Crossed 🙂
18.10 . and 19.10.14
Lennox on his second show in Dortmund
on the first day he got a very good rating and a promising (V)
on the second day he was also again a very good rating and a very promising(VV)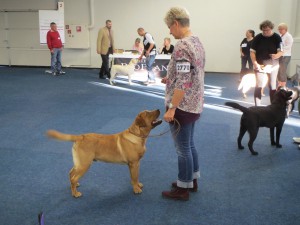 Many thanks to Frauke for handling him :).
12.09.14
Our A-litter is now already 2 years old how fast time flies :).
I wish everyone happy 2nd Birthday !!!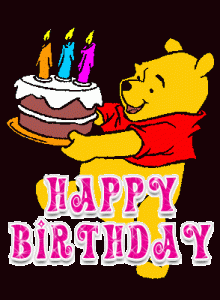 07.09.14
VDH Exhibition in Gießen
Lennox has mastered his first exhibition very well 🙂
He got a nice report and could occupy the third place in the puppy class
and has get a very promising.
Sunny has also got a great report and in the open class
Occupied the third place with Excellent 🙂
Thanks to Frauke and Achim for the handling 🙂
31.05.14
Day of the dog in Gehlert 🙂
A beautiful day with puppy meeting of the A and B litter
Unfortunately not everyone was able to come.
23.03.14
All puppies have found a new home now 🙂
18.01.14
Slowly peace returns in the puppy room !
one girl is still there, otherwise all puppies have moved to their new home
Wisnerofanc Born To Be A Dancer Buddy ( now Rocky ) 🙂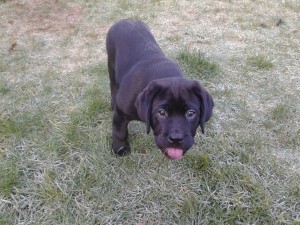 Wisnerofanc Born to Love Bonita ( now Amy )
with her half- sister 🙂
Wisnerofanc All You Need Is Love ( now Paula )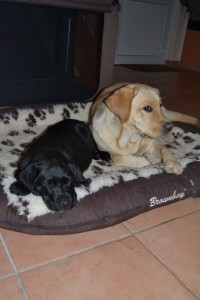 Wisnerofanc Born To Boogie Barneby ( now Emil)
with his new friend Balu 🙂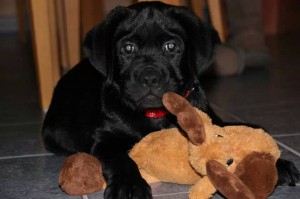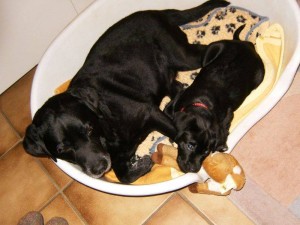 Wisnerofanc Born To be Wild Black Betty ( now Stella )
with her new friends 🙂
Wisnerofanc Born With A Smile Bella 🙂